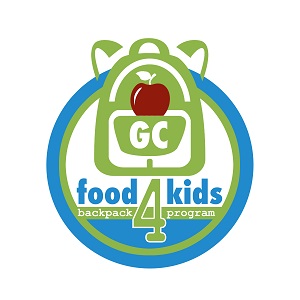 Approximately one third of the students in the Grove City Area School District qualify for free or reduced lunches.  Some of these children may not be getting the food and nutrition they need when they are not in school.  Hunger affects children physically, developmentally and emotionally.  In school, attendance and academic performance both suffer.
The Food for Kids Backpack Program is run in our area with the collective efforts of the Grove City Area United Way, the Young Professionals branch of the Grove City Area Chamber of Commerce, and the Grove City Area School District.
The purpose of the program is to provide children in need, identified by the school district, with enough healthy foods to sustain them through their weekend.  This is done with the permission of their parents and in a discreet and confidential manner.
Together we provide a much needed service to the children from lower-income families to better meet their nutritional requirements.
If you are interested in more information, please contact us. 
Monetary donations are always welcome and can be made by clicking the Fund the Cause button at the top of the page (indicate Food for Kids in the Donations Notes box) or by writing a check made payable to GCAUW - Food for Kids.