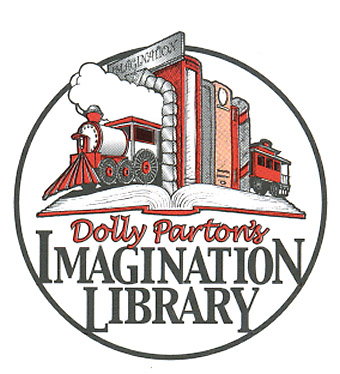 Help Raise a Reader!
The Grove City Area United Way is proud to be a sponsor of the Dolly Parton's Imagination Library (DPIL) in our community. The intention of this wonderful program is to instill the love of reading in every child in our school district and to increase early literacy skills to prepare our children for life-long learning. The DPIL sends an age appropriate book each month to children from birth until the age of five and has been shown to improve school readiness for children entering kindergarten.
Over 150 children are currently enrolled and over 500 have graduated from the program.  Since it began in our community in May 2009, the DPIL program has sent more than 21,000 books to Grove City area children!
Testimonials from Local Parents
"This is a wonderful program. I can't say enough about it. Many friends participate and we all agree that it is great for children. Thank you!"
"My little girl gets so excited when she gets a new book in the mail! She will sit and read, or try to read it, for hours! This is the best program! It is really appreciated! Thank you so much!"
Program Partners:
 
Dollywood Foundation
Founded Imagination Library in Tennessee in 1996.
Supports the administration of the program with the selection, purchasing, packaging and shipping of all books.
Provides technical assistance.
Grove City Area United Way
Provided seed funding for program implementation in the Grove City School District area and provides ongoing funding. The funding covers the cost of books, postage, mailing and administration.
Manages program registration.
Manages the public relations and marketing component of the program.
Eligibility
The program is open to ALL children from birth to age 5 who reside in the Grove City Area School District. If you are interested in registering your child for the program, please contact the United Way at 724-458-4527 or at gcunitedway@zoominternet.net. More information about the program is available here: www.imaginationlibrary.com
Registration
Enrolling is easy! Simply fill out a Registration Form and send it to the Grove City Area United Way office at P. O. Box 388, Grove City, PA 16127